QUALITY MARK
The Z semi-visible engraved on each lens sunglasses ZEISS is the uniqueness and authenticity of our technology and our experience.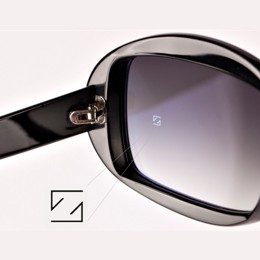 POLARIZATION AND UV PROTECTION
Glasses with polarizing lenses reduce the annoying glare and help to improve both color vision and contrasts . So you can return to enjoy a clear view without eyestrain , counting also on a safe UV protection to both the sea and beautiful snowy landscape .